CMN Radiothon for Kids
The 2013 CMN Radiothon for Kids
Presented By: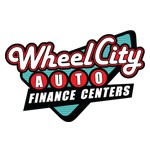 A huge thank you to everyone who participated in the Radiothon!
Find out more information on the CMN Radiothon for Kids Facebook page and the Sanford Health website.
Hear Our Stories
Check out some of the stories from the young patients.
Weston Wagner

He was given only a 50% chance of survival when being taken into surgery due to complications of E. Coli.

The Brennan Family

You never expect a routine trip to change your life forever.

The Gunderson Family

After their 2 month old son survived cancer, just 2 years later they found themselves back at the Castle with their eldest son fighting for his life as well.

Jersy Meeks

The incredible strength that comes from the heart.

The Bruns Family

Have you ever had a moment of mother's intuition?

The Brunick Family

What's the hardest question you have ever had to ask?

The Grorud Family

Is your child average?

The Hauert Family

How do you explain to your child why you have to go to the hospital?

The Olsen Family

Picture your child's bedroom.

The Welker Family

You make decisions for your child every day. Listen to the decision Max's parents had to make when he was 4 days old...

The Pomrenke Family

What can you look to for comfort on a cold, dark ride?