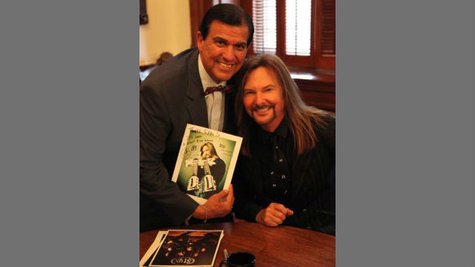 Last week, Styx bassist Ricky Phillips paid a visit to the Texas State Senate in Austin, where he was honored with a special resolution recognizing his musical achievements.
"Mr. Phillips' music has touched the lives of millions of people across the globe for more than 40 years," said State Senator Eddie Lucio Jr. in a statement . "Now, he calls Texas home. I am delighted to welcome Mr. Phillips to the Senate."
The 59-year-old Phillips, who joined Styx in 2003, also was a member of The Babys and Bad English . In addition, he also has performed with Jimmy Page , David Coverdale , Ted Nugent and Eddie Money over the years.

Styx kicks off the 2013 edition of the Midwest Rock 'N' Roll Express Tour with REO Speedwagon and Nugent on April 18 in Grand Forks, North Dakota.
Copyright 2013 ABC News Radio