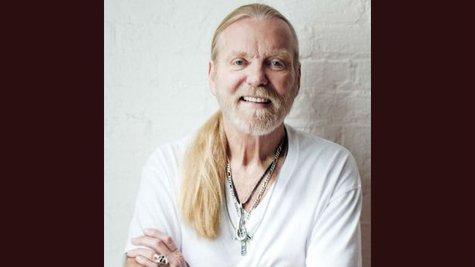 The filmmaking team behind the upcoming movie CBGB are set to work on another movie focusing on a compelling rock music-related subject. According to The Hollywood Reporter , Randall Miller and Jody Savin have acquired the rights to Allman Brothers Band frontman Gregg Allman 's 2012 memoir, My Cross to Bear , and are planning to shoot a biopic based on the book.
The duo will co-produce and co-write the flick, while Miller will direct it. Allman and his manager, Michael Lehman , will serve as executive producers and are expected to work closely with Miller and Savin to ensure that the film remains accurate.
The life of the 65-year-old rocker, of course, has been a veritable roller-coaster ride filled with drama and tragedy. Shortly after his band rose to fame, Gregg's brother, guitarist Duane Allman , died in a motorcycle accident. Allman Brothers bassist Berry Oakley died in a similar crash a year later. Gregg also was married six times, including a brief marriage to Cher , and two of his girlfriends committed suicide after he broke up with them. In addition, Allman has had a long battle with substance abuse and underwent a liver transplant in 2010. In recent years, though, Gregg has gotten clean, while The Allman Brothers Band continues to be a vibrant and popular touring act.
"We knew it was a great story but didn't know how great it was until we read the book," Miller tells The Hollywood Reporter . He adds that Gregg's "journey and coming out the other side is not the normal falling-into-hell story that rock and roll often is."
The film will include original Allman Brothers music as well as songs performed by actors portraying members of the group.
CBGB , Miller and Savin's dramatic film about the legendary New York City rock club, is in post-production now and is expected to hit theaters later this year.
Copyright 2013 ABC News Radio