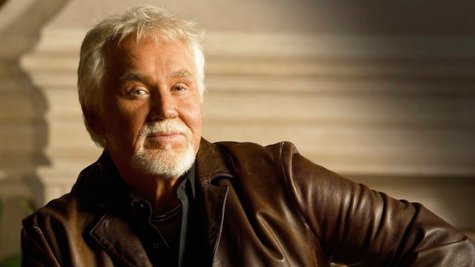 Kenny Rogers is one of the latest artists who will be honored with induction into the Country Music Hall of Fame.
Rogers will be recognized as this year's Modern Era inductee. His string of hits includes classics like "The Gambler," "Lady," "Lucille" and his #1 pop duet with Dolly Parton , "Islands in the Stream." Rogers has charted 120 hit singles in his career, and has sold more than 130 million records. A photographer, entrepreneur and actor as well as a singer, Rogers helped country music cross over to the pop charts in the 1970s and '80s.
In a statement, Rogers said, "When I was young, my dad said, 'Son, you have to think big to accomplish small' and the Country Music Hall of Fame was as big as it gets. He wanted that for me. So every record I've ever made, every concert I've performed, and every song I've written was done for the single purpose of achieving that goal."
This year's other honorees are Bobby Bare and "Cowboy" Jack Clement . Clement, inducted in the Non-Performer inductee, is a legendary producer who was responsible for discovering and recording Jerry Lee Lewis . He also worked with Roy Orbison , Carl Perkins and Johnny Cash . In the '80s, U2 sought him out, and he ended up producing part of the band's album Rattle & Hum .
All three performers will be officially inducted into the Country Music Hall of Fame in a ceremony later this year.
Copyright 2013 ABC News Radio