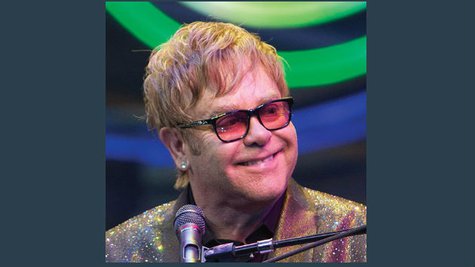 A biographical film about Elton John is in the works...and Elton wants YOU -- or at least, your kid -- to play him in the flick.
Elton's movie production company Rocket Pictures has put out a casting call on Facebook asking, "Could your child be young Elton?" The producers are looking for a " very talented young boy aged 6-10 years old" to play the music legend in the upcoming biopic, which is titled Rocketman .
The role is described this way: "Reggie Dwight is an unassuming, shy boy from Pinner [in Northwest London], whose life is transformed when he is first put in front of the piano as a 5-year-old. Reggie's immense talent leads him to the Royal Academy of Music and later -- as he pushes his awkward insecure younger self to one side -- to a desire to be a rock and roll legend as he renames himself Elton John."
If you think your kid is right for the role, send an email to rocketman@jessicaronane.com, detailing just how much experience he has singing, acting and playing the piano.
As for Rocketman itself, it won't be a straightforward biopic. Instead, it's described as a "fantasy-inspired re-telling of Elton's story where reality is skewed by an excess world and choreographed musical sequences." The movie is being written by Lee Hall , the guy who scripted the movie Billy Elliott , and who collaborated with Elton on the hit musical version.
Copyright 2013 ABC News Radio