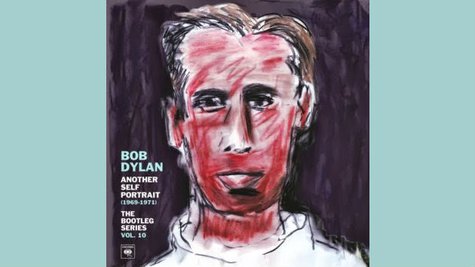 Bob Dylan fans can get a little preview of the upcoming 10th installment of the folk-rock legend's Bootleg Series by checking out a new official video for the song "Pretty Saro" that premiered recently on RollingStone.com . The clip, which you can also see at Vimeo.com , was created by filmmaker Jennifer Lebeau , who used vintage color photographs and grainy film footage from the Farm Security Administration archives housed at the Library of Congress.
"Pretty Saro" is an old English folk ballad about unrequited love that Dylan recorded in March 1970 during sessions for his Self Portrait album, but it was never released. It is one of the 35 tracks that will appear on The Bootleg Series, Vol. 10 -- Another Self Portrait (1969-1971) , which will hit stores on August 27.
Lebeau tells RollingStone.com that she pored over rough more than a thousand photos that date from the 1940s, '50s and '60s to find the images she included in the "Pretty Saro" video.
"It literally goes from women on farms with wagons to Rosie the Riveter," she explains. "They were doing laundry and tilling the land, and at the end, they're building planes and really in charge of everything at the work place."
She adds, "We wanted to include as many of these magnificent faces as we could, and tell this story across the years."
As previously reported, Another Self Portrait features previously unreleased demos, outtakes and other recordings that mainly come from the sessions that yielded Dylan's 1970 studio efforts Self Portrait and New Morning . The album will be available as a standard two-CD set, as well as a four-disc package that also includes a remastered version of Self Portrait and a CD featuring the influential singer/songwriter's August 31, 1969, performance with The Band at England's Isle of Wight Festival.
Copyright 2013 ABC News Radio
Bob Dylan - Pretty Saro from Columbia Records on Vimeo .