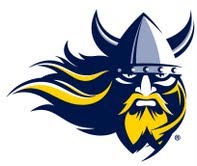 INDIANAPOLIS, IN (KWSN) – Augustana men's basketball ranked sixth in all of NCAA Division II averaging just under 2,500 fans per game in 2012-13, the NCAA announced today.
Augustana averaged 2,446 fans per game at the Elmen Center in 2012-13, totaling 39,132 fans in 16 home games.
The Vikings finished 14-2 at home last season.The Northern Sun Intercollegiate Conference ranked second in the country in attendance, averaging 1,280 fans per game, and totaling 289,319 fans in 226 games. NSIC foe Northern State led the nation averaging 3,199 fans per game in 2012-13.
Augustana made its 11th appearance in the NCAA Tournament in 2012-13 and finished the season 22-9. Augustana finished third in the NSIC with a 15-7 mark in the league.
Courtesy: Augustana College