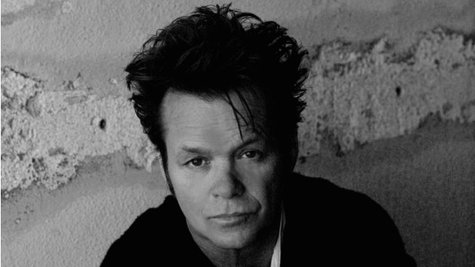 John Mellencamp 's two teenage sons are accused of felony battery after they allegedly took part in the beating of a 19-year-old Indiana man, The Herald-Times reports.
According to a report filed by a Bloomington police officer, the victim said he was sitting on his porch when 18-year-old Speck Mellencamp and his brother Hud , 19, together with one of their friends, approached him. After asking the trio what they wanted, he then was hit in the face by Speck. After that, the man said Speck, Hud and their friend proceeded to punch, kick and stomp on him.
The victim added that three of his roommates came out of his house to help pull the attackers off of him, and as he was getting up, Speck knocked him off of his porch and continued to punch him. Witnesses at the scene told the detective that they saw the Mellencamps and their friend beating the man.
When interviewed by police, the Mellencamp siblings claimed that the altercation was provoked by an incident at a party earlier in the evening in which Speck was punched and shoved by a man while trying to break up a fight between two women who were arguing about him. Speck said he was upset and not thinking clearly when he, Hud and the friend went to seek out the man.
Hud, meanwhile, told police that while he and his friend accompanied Speck to the victim's home, only his brother fought with the man.
A Monroe County prosecutor told The Herald-Times that arrangements were being made for the Mellencamps to turn themselves in.
On an interesting note, John Mellencamp apparently had his own run-in with Speck recently. During a June appearance on The Late Show with David Letterman , the heartland rocker was sporting a black eye. He explained to the host that he and his 18-year-old son "had words and he got a punch in and I didn't."
Copyright 2013 ABC News Radio