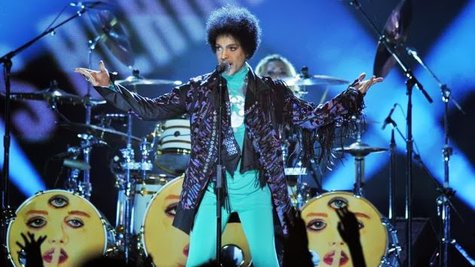 Prince , often regarded as one of most mysterious entertainers in music, has just joined social media with a verified Twitter account.
The legendary musician has officially taken over the account that previously belonged to 3rd Eye Girl , the female band that performs with him in concert.
The page has also been renamed "Prince 3rd Eye Girl" and, not too surprising, he is not following a single person.
He playfully announced to his 52,000 followers, "PRINCE'S 1ST TWEET... TESTING 1, 2..." followed by "PRINCE'S 2ND TWEET." For those who still didn't believe it was him, he posted a picture of himself in his usual funky attire with a caption that reads: "Hi I'm Prince." The entertainer then posted his first "selfie," which was just an image filled with smoke. More recently, he added a shot of himself playing guitar on stage.

So far, he's retweeted messages from a few fans shocked to find him part of the Twitter community, especially since he's made it a point to avoid all things Internet related.
The news comes just a month after Prince told V magazine that he doesn't own a cellphone.
Copyright 2013 ABC News Radio