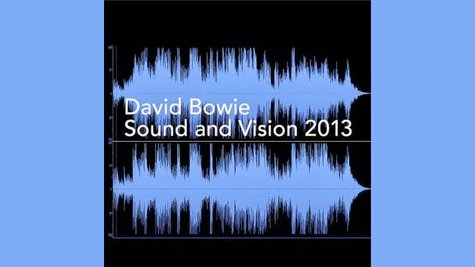 A pair of special David Bowie singles are scheduled to be released this fall. The first is a newly remixed version of the influential rocker's 1977 song "Sound and Vision" that will be available as a digital download starting on October 8. The second, arriving October 15, is the next installment of the influential rocker's 40th anniversary singles campaign -- a picture disc featuring two versions of his cover of the 1960s Merseys hit "Sorrow."
The first single, titled "Sound and Vision 2013," was created by remixer Sonjay Prabhakar using audio stems from the original tune. The track offers a stripped-down version of "Sound and Vision," featuring only Bowie's lead vocals, Mary Hopkin 's backing vocals and piano played by Roy Young . The remix originally was commissioned for use in a 2013 ad campaign for a Sony smartphone by director Tarsem Singh .
As for the "Sorrow" picture disc, it will be a double A-side single featuring Bowie's studio version of the song that appeared on his 1973 covers album, Pin Ups , as well as a September 1983 live rendition he performed at a concert during his Serious Moonlight tour in Vancouver, Canada.
Copyright 2013 ABC News Radio