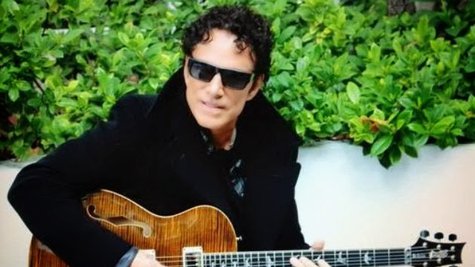 Journey 's Neal Schon is associated most with the San Francisco Bay area but he was born in Oklahoma, and now he's set to receive a special honor from his home state. The guitar wiz will be inducted into the Oklahoma Music Hall of Fame before his band plays a concert tonight at The Joint Hard Rock Event Center in Tulsa.
Schon is being recognized for his many musical contributions. In addition to his long tenure as lead guitarist and co-songwriter in Journey, Neal has been a member of Santana and the 1980s supergroups Bad English and HSAS , and has also released many solo albums. He was born at Tinker Air Force Base near Oklahoma City, although his family soon headed West to San Mateo, California.
Among the best-known Journey songs Schon had a hand in writing are "Don't Stop Believin'," "Anyway You Want It," "Lights" and "Wheel in the Sky."
"The Oklahoma Music Hall of Fame is thrilled to induct Neal Schon to kick off the first of a number of events planned in Tulsa and [Oklahoma City]," says the facility's executive director, Jim Blair .
The Hall will honor more artists at its official 2013 induction ceremony, which will be held October 15 at the Mabee Center in Tulsa. Previous Oklahoma Music Hall of Fame inductees include Woody Guthrie , Merle Haggard , Leon Russell , Roy Clark , Gene Autry , Charlie Christian and Wanda Jackson , as well as such contemporary country artists as Toby Keith , Carrie Underwood , Vince Gill and Ronnie Dunn .
Copyright 2013 ABC News Radio