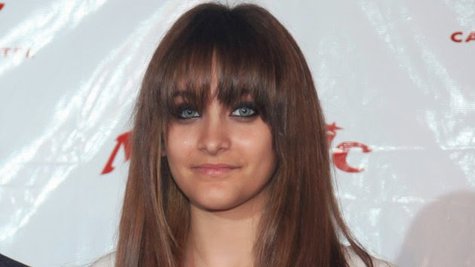 Katherine Jackso n says granddaughter Paris , 15, is doing "much better" after her reported suicide attempt in June, which involved overdosing on Motrin and cutting her arm with a kitchen knife.

"She is in a good place, getting the help she needs," Jackson told Hello! magazine for its September issue. "The treatment is going good, really good."

Jackson, 83, is the mother of music legend Michael Jackson , who died in 2009 from an overdose of propofol. Since then, Katherine shares legal guardianship of his children Paris; Prince , 16; and Blanket , 11.
Paris Jackson has been getting medical treatment since her incident June 5. She's currently in a residential facility for troubled youngsters, according to Hello!

"She's my baby," Jackson said. "All I wanted these kids to be is happy. The night Michael died Paris was crying and said, 'I want to go and see daddy; I don't want to be without him.'"
While she still thinks about her son every day since his untimely death, the mother of nine said she has exposed her grandchildren to the world a bit more than the "King of Pop" did.
"I had thought about it and I said, 'I am not going to raise them like that [wearing masks and being home-schooled]," she added. "But Michael had a good reason. He was trying to protect them."
Copyright 2013 ABC News Radio