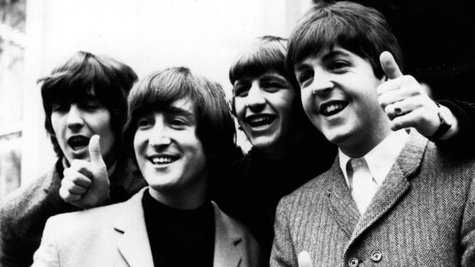 A fab new line of Beatles -themed clothing and accessories is set to go on sale soon exclusively at Bloomingdale's stores across the U.S. According to Women's Wear Daily , the items have been created in conjunction with a new campaign celebrating the band's 50th anniversary and British culture in general.
The magazine reports that about 50 U.K. brands have contributed to the initiative, with such merchandise as slim-fit suits named John, Paul, George and Ringo; bomber jackets; overcoats; slacks; dress shirts; T-shirts; sweaters; cuff links; scarves; bags; and umbrellas. Bloomingdale's also has struck a deal with The Beatles' Apple Corp. company to sell handkerchiefs packaged in replicas of the band's classic albums.
While Bloomingdale's has yet to officially announce the campaign, a number of items can already be ordered online at the store's website . Prices range from a $48 muscle T-shirt featuring the four Beatles' first names to a $1,082.50 suit.
Copyright 2013 ABC News Radio