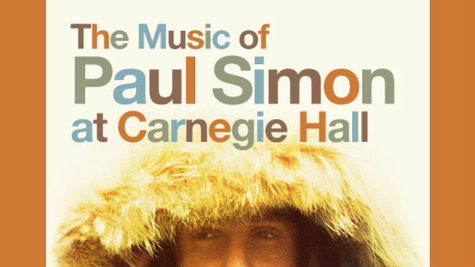 A special star-studded concert paying tribute to Paul Simon is scheduled to take place on March 31 at New York City's famous Carnegie Hall. The show will feature 20 as-yet-unannounced artists performing 20 of the legendary singer/songwriter's classic compositions.
VIP tickets and other special packages for the show, dubbed The Music of Paul Simon at Carnegie Hall, can be purchased now at the Carnegie Hall box office and online at CarnegiePaulSimon.com . Tickets will go on sale to the general public soon.
Proceeds raised by the concert will benefit music education programs for underprivileged youths. The event is the latest in a series of tribute shows held at Carnegie Hall and other Big Apple venues in recent years that local entrepreneur Michael Dorf has organized. Among the artists that have been the subject of previous events are The Rolling Stones , Prince , Simon & Garfunkel , Bob Dylan , Elton John , R.E.M. , The Who and Neil Young .
Incidentally, the Simon tribute will take place about two weeks after Paul wraps his recently announced joint U.S. tour with Sting . The two Rock and Roll Hall of Famers recently added a February 16 concert in Anaheim, California, to their itinerary. Visit PaulSimon.com to check out all of the upcoming tour dates.
Copyright 2013 ABC News Radio