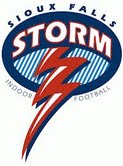 Sioux Falls, SD (KWSN)- The Sioux Falls Storm is teaming up with Tryon Gym for the 3rd Annual pillow & blanket drive to help those in need this holiday season.
Bring any new pillow or blanket to the Storm office or Tryon Gym for the next month and we will donate them to the following local charities: Children's Inn, Salvation Army Warming Center & Lutheran Social Services.Please help those in our community stay warm and comfortable this winter season.
Drop Off Locations:
Tryon Gym East Arrowhead Parkway
Tryon Gym South Minnesota Ave.
Tryon Gym Harrisburg
Tryon Gym Dell Rapids
Storm Office
5000 S. Minnesota Ave.
Suite 300
Courtesy: Sioux Falls Storm