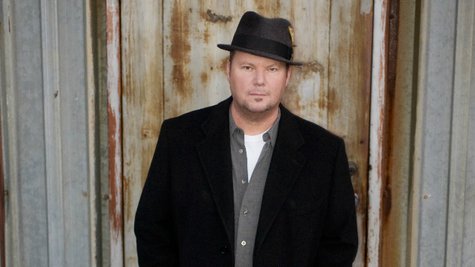 A second wind, a second coming -- whatever you want to call it, Christopher Cross appreciates what's going on today with his 1980 hit "Ride Like the Wind."
The rendition by Cross is on the soundtrack to Anchorman 2: The Legend Continues , and so is a cover version featuring the film's main star, Will Ferrell , and singer Robin Thicke . Ferrell, as his Anchorman character Ron Burgundy, and Cross are scheduled to perform "Ride Like the Wind" during Thursday's episode of ABC's Jimmy Kimmel Live!
"I am a big fan of Will Ferrell, and I am thrilled to be involved in the resurgence of the track," Cross says. "I love the modern touches Thicke has added and am excited that 'Ride Like the Wind' is being introduced to new audiences."
Cross is on the verge of presenting audiences with some new music. He's wrapping up a new studio album, Got to Be a Better Way , which is expected to be released in the spring. Backing musicians include drummer Keith Carlock , whose credits include Steely Dan , and guitarist Eric Johnson , whose session work prior to launching a solo career included Cross' multiple Grammy-winning self-titled debut, released in 1979.
Copyright 2013 ABC News Radio