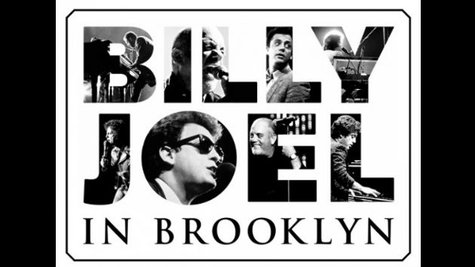 Now that Christmas is over, it's time to get ready for New Year's Eve, but if you want to see a big-name musician rock out on stage while ringing in 2014, you're going to have to pay big bucks. Forbes reports that tickets for big New Year's Eve concerts are soaring into the hundreds of dollars, but nobody will set you back more than Billy Joel .
According to Forbes , the average price ticket to see Billy Joel perform December 31 at Barclays Center in Brooklyn, NY is a whopping $477. But that's a bargain compared to tickets for his upcoming monthly residency at Madison Square Garden -- according to Forbes , the average ticket price for those shows is $579 each. For what it's worth, Joel has repeatedly insisted that he is not worth outrageous ticket prices, but it appears he has no control over what the market will bear.
Next on the list is Britney Spears , whose New Year's Eve show in Vegas -- part of her new residency at Planet Hollywood -- will cost $270.57 on average. And coming in third is Maroon 5 , who are also performing in Vegas on December 31. Their show will set you back an average of $270.12 a ticket.
Copyright 2013 ABC News Radio