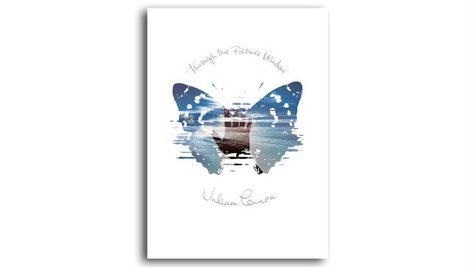 After taking a break from music for more than a decade, Julian Lennon restarted his recording career a few years back and, earlier this year, released his latest album, Everything Changes . Now, the elder son of John Lennon is giving fans an in-depth look at the making of that album, and at his life in general, in a new documentary titled Through the Picture Window that's been incorporated into a recently released multimedia app available for Apple and Android devices.
Lennon tells ABC News Radio that the documentary gives "folks a look at who I am these days, because…I've been out f the public eye for a good 15 years-ish. So, this is for those who want to know a little view through the picture window at what I'm up to and who I am and what I do these days."
In addition to focusing on Lennon's musical project, it also delves into his work as a photographer and his philanthropic efforts through his White Feather Foundation charity.
The flick includes interviews with various musical friends and collaborators, including U2 's Bono and Aerosmith 's Steve Tyler . After Tyler tapped Julian to sing backing vocals on a song for Aerosmith's latest studio release, 2012's Music from Another Dimension , Lennon asked the Rock and Roll Hall of Famer if he'd contribute to his own album, Everything Changes .
After working out scheduling issues, Tyler and Lennon, along with their respective songwriting collaborators Marti Frederiksen and Mark Spiro , got together and banged out an original tune called "Someday."
"Literally, from start to finish, we knocked it out in two hours, which we were all pretty amazed at and very happy with," reveals Lennon. The song features lush, swirling production reminiscent of psychedelic-era Beatles and even includes a refrain taken from the Fab Four's "Baby You're a Rich Man," a song Julian's dad wrote.

"It is slightly commercial, which pushes the boundaries a little bit for me these days, I think," he says of the tune, "but it sends a positive and hopeful message."
Julian says his favorite part of Tyler's contribution to "Someday" was "his rap-rant at the end of the song, where he shows his voice off and his techniques," adding, "He's just an absolute classic, a brilliant, brilliant [singer]...It was an absolute honor to have him come play on the album."
Not only does Lennon's new app feature the Through the Picture Window flick and Everything Changes , but it also houses an alternate, acoustic version of the album, as well as official videos he created for all 14 songs on the record.
Julian tells ABC News Radio that fans also will be able to keep up with all the latest news about his various activities via the program.
"It's upgradeable, plus it's notificationable, which means that when I post something you'll know about it," he explains. "It's predominately to do with the documentary but…it's more about all the work that I do. And the great thing about what we've achieved with this application is it…works on every platform."

Other features that Julian's app offers are links to his official website, his Facebook page and the White Feather Foundation's site; direct access to purchase Every Changes via iTunes; and lyrics and sheet music for Lennon's album.
The acoustic edition of Everything Changes also can be purchased separately as a digital download, as can a DVD version of Through the Picture Window .
Meanwhile, Lennon will be attending next year's South by Southwest Music Conference in Austin, Texas, where he'll take part in an interview and performance event . The conference will run from March 11 to March 16.
Copyright 2013 ABC News Radio