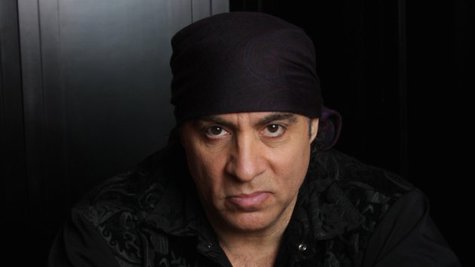 E Street Band guitarist Steven Van Zandt will be honored with the We Are Family foundation's humanitarian award during a January 21 celebration at the Hammerstein Ballroom in New York City.
Chic guitarist Nile Rodgers , one the founders of We Are Family, says in a statement that Van Zandt and the other 2014 award recipients are inspirations "because of their dedication and passion to making the world a better place -- it is their lifelong missions."
Among the scheduled highlights of the charitable event is a concert tribute to late South African president and anti-apartheid activist Nelson Mandela , starring Van Zandt, Rodgers & Chic and as-yet-unannounced special guests. Early in his solo career, Van Zandt spearheaded the recording of the 1985 single "Sun City," credited to Artists United Against Apartheid and featuring contributions from Bruce Springsteen , Keith Richards , Bob Dylan and Bono , among others.
Recently, Van Zandt has been a driving force behind the Rock and Roll Forever Foundation , which provides free music-themed lesson plans to middle schools and high schools, as well as the general public.
Copyright 2013 ABC News Radio