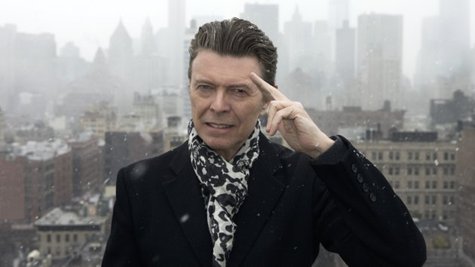 After suffering a heart attack while on tour in Europe in 2004, little had been heard from David Bowie for the better part of a decade. That all changed on January 8, 2013 -- the influential singer's 66th birthday -- when Bowie surprised the music world by unexpectedly releasing a new single titled "Where Are We Now?" and an accompanying video, while also announcing that a full-length album called The Next Day would be arriving in March.
The record has since garnered widespread critical acclaim, and also became the Rock and Roll Hall of Famer's highest-charting studio effort ever in the U.S., debuting at #2 on the Billboard 200 after selling 85,000 copies. In addition, The Next Day became Bowie's first chart-topping album in the U.K. since 1993's Black Tie, White Noise .
Fans hoping Bowie would support the new album with a tour were disappointed: the singer reportedly told his Next Day collaborators, including producer Tony Visconti , that he currently had no interest in performing live. Instead, Bowie released a series of imaginative videos for various tunes on the album, featuring A-list stars including Tilda Swinton , Gary Oldman and Marion Cotillard .
Bowie delivered even more new music in November, when he released a deluxe three-disc version of his latest album, titled The Next Day Extra . The set features a companion CD boasting 10 additional tunes, including five previously unreleased songs and two remixes, as well as a DVD containing four promotional videos.
Meanwhile, Bowie also contributed backing vocals to the title track of Canadian alt-rock act Arcade Fire 's new album, Reflektor , which was released in October. In addition, he made a cameo appearance in a short film, titled L'Invitation au Voyage, that's part of a new ad campaign for French designer Louis Vuitton. In the clip, Bowie is seen lip-synching "I'd Rather Be High," one of the tunes featured on The Next Day .
In December, it was announced that Bowie had received three Grammy nominations, thanks to The Next Day . The record is in the running for Best Rock Album and Best Recording Package, while one of its tracks, "The Stars Are Out Tonight," will vie for the Best Rock Performance honor. The Grammys will be announced January 26 in Los Angeles.
Copyright 2013 ABC News Radio