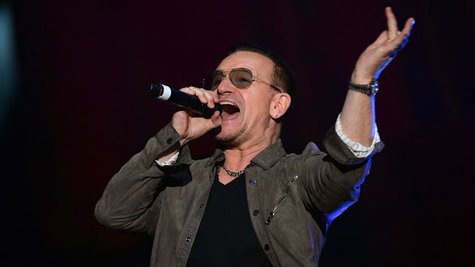 For the fifth year in a row, U2 's Bono and some other Irish music stars took to the streets of Dublin, Ireland, on Christmas Eve to sing some tunes while collecting money for charity. According to U.K. newspaper The Daily Mail , Bono was joined by Frames / Swell Season singer Glen Hansard , Damien Rice , Hothouse Flowers frontman Liam O'Maonlai and Mundy at the busking session on the city's Grafton Street.
Bono lent his voice to two numbers, a rendition of the 1973 Slade holiday tune "Merry Xmas Everybody" and the traditional song "Oh Come All Ye Faithful." As seen in fan-filmed video posted online, the U2 singer gave kudos to Hansard for putting together the annual sing-along.
Money raised by the performances is donated to The Simon Communities, an organization that aids homeless people in Dublin.
Copyright 2013 ABC News Radio