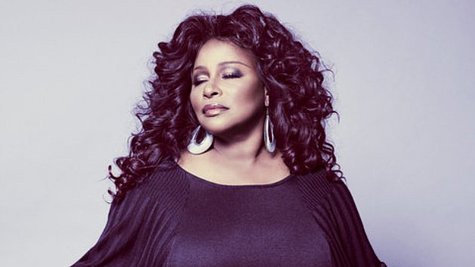 Chaka Khan has a "Sweet Thing" or two in store for performers and presenters who stop through the Grammy Gift Lounge ahead of this Sunday's awards show in Los Angeles. They'll all be treated to the Grammy Award-winning singer's relaunched line of gourmet chocolates, Chakalates, and her new collection of soy-based Khana Sutra candles. Chaka will even be in the lounge to hand out her gifts personally.
If you're wondering what health-conscious Khan is doing promoting sweets, you'll be happy to hear that Chakalates aren't all that bad. Chaka, who overhauled her lifestyle and lost 75 pounds, notes that dark chocolate is good for the heart and brain, can help lower blood pressure and can help control blood sugar. On top of that, a portion of the Chakalates sales will go to the Chaka Khan Foundation, which helps women and children in crisis.
As for the Khana Sutra candles, those reflect Chaka's own personal taste. When she's traveling around the globe, she lights a candle in an unfamiliar hotel or venue to "purify" the space and make it "home."
You can buy Chakalates and Khana Sutra candles from Chaka's website .
In other Khan news, the singer celebrates 40 years in the music business this year. The celebration includes the release of a series of new albums, titled the iKhan Project . The first installment will be released March 19, coinciding with her 60th birthday. Chaka's The iKhan Project: Commemorative Limited Edition set will feature her new single, "It's Not Over," along with some of her greatest hits.
Copyright 2013 ABC News Radio