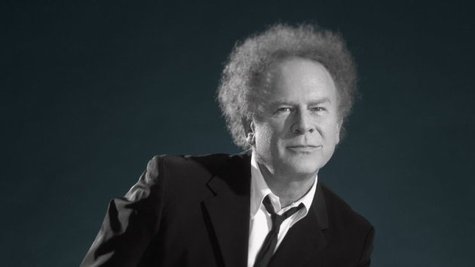 Art Garfunkel was on hand for a screening of the 1969 Simon & Garfunkel documentary Songs of America this past week at the Paley Center for Media in at New York City. The evening also included a Q&A session with the famed singer and actor Charles Grodin , who directed the film. According to The Hollywood Reporter , an interesting revelation emerged during the event about the cause of Simon & Garfunkel's 1970 breakup.
Grodin placed the blame on director Mike Nichols , who initially cast both Simon and Garfunkel in his 1970 adaptation of Joseph Heller 's Catch-22 . The movie went on to become Art's acting debut, but Paul's part was cut from the flick.
"I just think this is outrageous," declared Grodin. "You don't take Simon & Garfunkel and ask them to be in a movie and then drop one of their roles on them. You just don't do that."
Garfunkel then explained that the incident did indeed lead to tension between him and Simon.
"Chuck's gone right to the heart of the difficulty in Simon & Garfunkel when he says, 'Artie and Paul were cast for Catch-22 , and Paul's part was dropped,'" he confirmed, adding, "That, of course, is an irritant of the first order. So I had Paul sort of waiting: 'All right, I can take this for three months. I'll write the songs, but what's the fourth month? And why is Artie in Rome a fifth month?'"
During this period, Simon ended up penning a classic song that expressed his frustration over the situation, "The Only Living Boy in New York," which appears on Simon & Garfunkel's final studio effort, 1970's Bridge Over Troubled Water .
Meanwhile, Garfunkel also discussed the status of voice in the wake of his struggle with vocal paresis, a condition that's made it difficult for him to perform during the last few years.
"It's three years, it's getting mostly better -- I'm pretty much there," he reported. "I'm starting to book small shows -- warmup things, workout places." So far, no new confirmed dates have been posted on Garfunkel's official website .
Last fall, Art scheduled a series of tour dates in support of his new career-spanning The Singer compilation, but was forced to cancel nearly all of them because of lingering vocal issues.
Copyright 2013 ABC News Radio