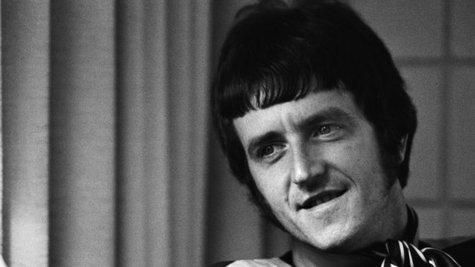 Rick Huxley , founding bassist for the British Invasion band The Dave Clark Five , died on Monday after a battle with emphysema, the BBC reports . He was 72.
Reportedly, Huxley was a heavy smoker who struggled with emphysema for many years. However, Dave Clark , the group's drummer and leader, told the BBC that his old band mate's health had recently improved, and he was shocked by his passing.
Clark also revealed that he spoke to Huxley "once a week," most recently this past Friday, noting that "he was in great spirits." He added, "Rick was a dear friend and an immensely talented musician with an amazing sense of humor; he always made me smile."
The Dave Clark Five found major success in the U.S. during the mid 1960s, scoring more than a dozen top 20 hits, including "Bits and Pieces," "Because," "I Like It Like That," "Catch Us If You Can" and the chart-topping "Over and Over." After the band broke up in 1970, Huxley held other music-industry jobs, but also went on to work in real estate.
In 2008, The Dave Clark Five were inducted into the Rock and Roll Hall of Fame by Tom Hank s. Huxley, Clark and guitarist Lenny Davidson were on hand to accept the honor. Clark and Davidson now are the last surviving members of the quintet: saxophonist Denis Payton died of cancer in December 2006 and singer/keyboardist Mike Smith passed away in February 2008 from complications of pneumonia.
Copyright 2013 ABC News Radio