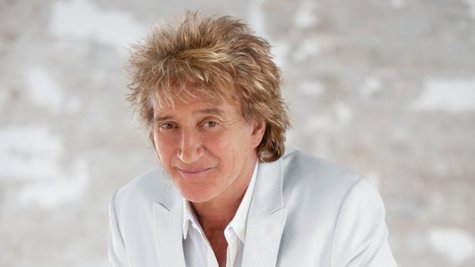 Rod Stewart: Wittiest Brit or Dullest Dude in the U.K.? Apparently, he's both.
Just days after a poll named Rockin' Rod one of the wittiest British celebrities, an organization called the Dull Men's Club , or DMC, has named him one of its "Dull Men of the Year."
Why is Rod so dull? According to the DMC, it's because of his hobby: model trains. He's incredibly serious about it: while on the road, he rents out an entire hotel room just to work on his train set-ups, and in his house in Beverly Hills, he's got a 1,500-square-foot train layout that takes up the entire third floor. The rock legend once said , "I'm proud to be a railway modeler. It means more to me to be on the cover of Model Railroader than to be on the cover of a music magazine."
In addition to Rod, the DMC also named punk godfather Iggy Pop to its Dull Men of the Year list, because he claims he enjoys puttering around his garden, smelling flowers, watching clouds and listening to waterfalls.
By the way, the rest of the inductees aren't celebrities. One's a retired mailman who goes around photographing all of the mailboxes in the U.K. Another is a guy who spends five to nine hours a day snowshoeing across fields to create "snow art." And yet another is an unimaginative gentleman who's given the same Valentine's Day card to his wife for the last 34 years.
Copyright 2013 ABC News Radio