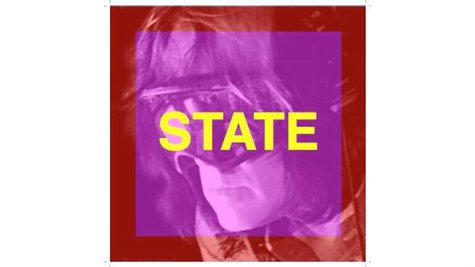 Todd Rundgren is preparing to release his 24th solo album, State . The 10-track studio effort, which will arrive in stores on April 9, finds the veteran singer/songwriter exploring a variety of styles, including rock, R&B, soul and electronic.
Rundgren's new material is described as "at once danceable, groundbreaking, spiritual, challenging and infectious." The multifaceted artist will support State with a world tour that includes a series of May shows in the U.S.
Rundgren currently is taking part in Ringo Starr and his All Starr Band 's tour of Australia and Japan. In addition, he'll team up with the string quartet Ethel for a trio of U.S. shows in April, and he'll host a second annual edition of his musical summer camp this June in New Orleans. This year's event, which runs from June 17 through June 22, has been dubbed Toddstock II v6.5 and will coincide with his 65th birthday.
Here is the full track list for State :
"Imagination"
"Serious"
"In My Mouth"
"Ping Me"
"Angry Bird"
"Smoke"
"Collide-a-Scope"
"Something from Nothing"
"Party Liquor"
"Sir Reality"
And here is the list of list of confirmed U.S. solo shows:
5/5 -- Woodstock, NY, Bearsville Theater
5/8 -- Norfolk, CT, Infinity Hall
5/10 -- New York, NY, The Gramercy Theatre
5/11 -- Philadelphia, PA, Trocadero Theatre
5/12 -- Huntington, NY, The Paramount
5/14 -- Kent, OH, The Kent Stage
5/15 -- Pittsburgh, PA, Rex Theater
5/16 -- Columbus, OH, Lifestyle Communities Pavilion
5/18 -- Cincinnati, OH, Bogart's
5/19 -- Chicago, IL, Park West
5/20 -- Minneapolis, MN, Varsity Theater
Copyright 2013 ABC News Radio