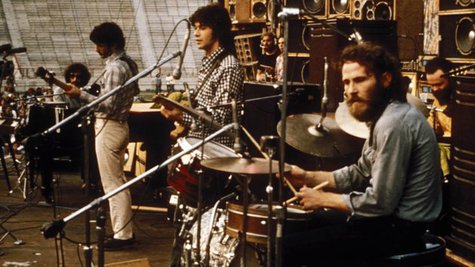 It's true what they say: You don't have to be a Grammy winner to reap the benefits of the Grammy Awards. New figures from Nielsen Soundscan show that nearly every artist who appeared on the telecast on February 10 experienced a significant increase in album sales, as did the now-departed musicians who were the subject of special tribute performances.
One of the tributes featured Elton John , Mavis Staples , Mumford & Sons and other stars paying homage to the late singer/drummer Levon Helm from The Band , and that group's greatest-hits package saw a 203-percent sales increase during the following week. Another tribute honoring Bob Marley that starred Sting , Bruno Mars and Rihanna resulted in an 81-percent sales increase for the late reggae icon's biggest-selling album, Legend .
The musician who saw the biggest overall jump in sales thanks to the Grammys was late jazz great Dave Brubeck , whose classic song "Take Five" enjoyed 248-percent sales spike in the week after the ceremony.
Copyright 2013 ABC News Radio