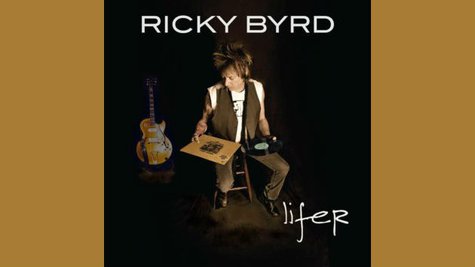 For the last two years, Joan Jett & the Blackhearts have been nominated for induction into the Rock and Roll Hall of Fame, although the group is still waiting to be welcomed into the hallowed institution. Ricky Byrd , who played lead guitar in the band from the early 1980s to the early 1990s, hasn't had much to do with Jett in recent years, but says he'd have no problem taking part in a reunion if the rockers should be honored by the Rock Hall.
"It's good on my side of the street," Byrd tells ABC News Radio. "The band that's being nominated is that Joan Jett and the Blackhearts [lineup] -- the 25-year-old 'I Love Rock 'n' Roll' band. So, I expect to be there standing next to Joan playing and talking."
Byrd likely doesn't spend too much time worrying about his old group getting passed over by Rock Hall of late as he has plenty of other musical endeavors to keep him busy. Besides playing regular shows with the star-studded groups The NYC Hit Squad and the Rockers in Recovery All Stars , he's just released his first full-length solo album, Lifer . The album features 11 songs either written or co-written by Byrd, and pays tribute to the many artists that influenced and inspired the guitar slinger as he was growing up in New York City.
"I knew that if I was gonna do a record," he explains to ABC News Radio, "I just wanted it to sound like the kind of music that stirred me up when I was 12, listening to this stuff come out the first time."
Listen to Lifer and you'll hear strains of a variety of classic rock, soul and blues artists that emerged during the 1960s and early '70s, from Otis Redding to The Rolling Stones to Rod Stewart to Mott the Hoople .
Byrd says he hopes that his songs will encourage young fans to seek out the artists that inspired him, the way his own heroes' music taught him about their own predecessors.
"All the people that I grew up listening to -- Jimmy Page and Clapton and Keith [ Richards ] -- when I was a kid and I read magazines on them, they led me to Muddy Waters and Otis Redding and Wilson Pickett ," Byrd points out. "Hopefully, I do the same for other people."
Lifer features several tunes that Byrd co-wrote with a couple of famous friends, frequent Aerosmith collaborator Richie Supa and famed New Jersey rock-and-soul singer Southside Johnny Lyon . Byrd says he doesn't mind penning tunes by himself, although he especially enjoys working with another sympathetic musician.
"It's more fun to sit down and [say,] 'OK, you got an idea, man? You got a title?' You know, back and forth," he maintains. "That's the coolest part. Jagger -Richards, you know?"
As for co-writing songs with Southside Johnny -- whose band, The Asbury Jukes , Byrd played with for a number of years -- the guitarist says, "I knew that he had a great soulful, lyrical mentality, and I knew what I could pull from him."
Upcoming plans for Byrd include a solo tour in support of Lifer . He says he currently is assembling a band for the shows and wants to make sure he gets the right musicians to play his songs. "I'm picking [the lineup] like you're at the market picking out fruit," he quips. "You gotta squeeze the cantaloupe a couple of times first."
To find out more information about Lifer and the latest on Byrd's tour plans, visit RickyByrd.com .
Copyright 2013 ABC News Radio