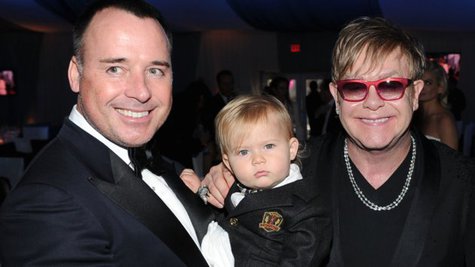 Elton John and his partner, David Furnish , have two children, including a son born last month. Will they expand their family again one day?
In a word: no. Furnish ruled out the possibility during an interview Thursday with E! Online , declaring, "We're done." He added, "That I can confirm. No more. We're complete."
Furnish says his and Elton's newborn son, Elijah , is doing great and is a "happy little guy."
He also notes that the couple's two-year-old son, Zachary , can be jealous of Elijah at times, but can also be protective of him.
Elton will host his AIDS Foundation's 21st annual Academy Awards Viewing Party in Los Angeles this Sunday.
Copyright 2013 ABC News Radio