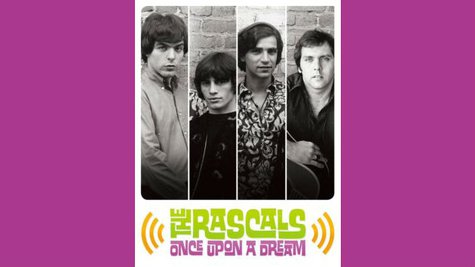 After an acclaimed six-show stint this past December in Port Chester, New York, The Rascals ' reunion event is headed to Broadway this spring. The Rascals: Once upon a Dream will kick off a series of 15 performances on April 15 that will run through May 5 at the Richard Rodgers Theatre in New York City.
In addition to featuring The Rascals' four original members playing dozens of their classic songs, the show offers a multimedia presentation that includes archival film footage, photographs, narration and more. The Rascals: Once upon a Dream was written by E Street Band guitarist Steven Van Zandt , who also is co-producing and co-directing the production.
"When The Rascals: Once upon a Dream sold out at the Capitol Theatre…we saw very clearly that there is an enduring love for the music of The Rascals," says Van Zandt in a statement. "The Rascals created music that inspired a generation -- and that feeling has lived on through their original fans and the legions of new fans that have discovered their music over the years. There is no better place than Broadway to celebrate this extraordinary reunion!"
Tickets for the show run from $27 to $137, and can be purchased now at Ticketmaster.com or by calling 877-250-2929. Limited VIP packages offering a meet-and-greet with The Rascals also are available, for $300.
Here are all of the scheduled dates for The Rascals: Once upon a Dream :
April 15, 16, 18, 19, 20, 23, 24, 26, 27, 28, 30
May 1, 3, 4, 5
Copyright 2013 ABC News Radio