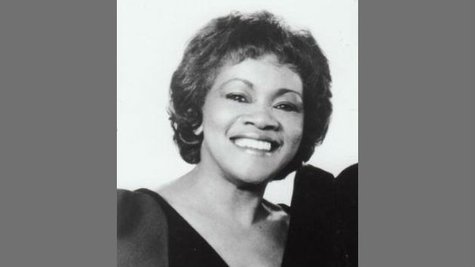 Cleotha "Cleedi" Staples , a founding member of the legendary gospel-soul group The Staple Singers , died on Thursday at her Chicago residence after a long battle with Alzheimer's disease. She was 78. Cleotha was the oldest child of Staple Singers leader Roebuck "Pops" Staples , and initially joined him in the group along with her sister Mavis and brother Pervis .
The Staple Singers rose to prominence as a successful gospel act during in the 1950s. In early 1960s, they became involved in the Civil Rights movement and performed alongside Dr. Martin Luther King Jr. and many occasions. In 1968, Cleotha's sister, Yvonne , replaced Pervis in the group, around the same time that The Staple Singers began moving in a more pop-R&B direction.
The Staples enjoyed their biggest successes in the early to mid 1970s. During that period they scored eight top-20 singles, including a pair of #1 hits -- 1972's "I'll Take You There" and 1975's "Let's Do It Again." The group also made a memorable appearance in The Last Waltz , Martin Scorsese 's classic 1978 documentary about The Band 's farewell concert.
In 1999, Cleotha was inducted into the Rock and Roll Hall of Fame as a member of The Staple Singers. The group continued to play concerts until 2000, when Pops Staples died at the age of 85. Mavis, of course, still performs as a solo artist, with Yvonne serving as one of her backing singers.
Copyright 2013 ABC News Radio