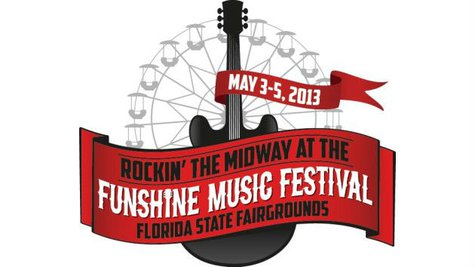 A handful of veteran rock groups have signed on to perform at the inaugural Rockin' the Midway at the Funshine Music Festival in Tampa, Florida. The event, which will take place on May 3, 4 and 5 at the Florida State Fairgrounds, will feature performances by Cheap Trick , Styx , REO Speedwagon , Ted Nugent and many others.
Cheap Trick will be one of the headlining acts for the first day of the festival, while day two will feature Styx, REO and Nugent. The latter three acts' appearance will be part of their second annual joint Midwest Rock 'N' Roll Express tour.
Other artists on the Funshine Music Festival bill include The Smashing Pumpkins , Train , The Wallflowers , New Found Glory and country stars Gary Allan and Kix Brooks . The extravaganza also will feature a wide variety of rides and attractions.
Copyright 2013 ABC News Radio