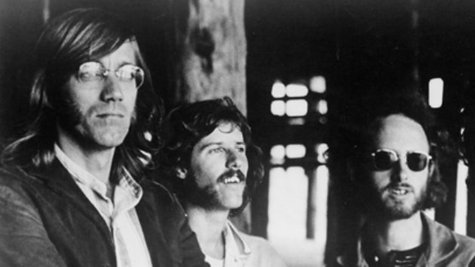 John Densmore 's upcoming memoir, The Doors: Unhinged , delves into the bitter legal battles the Doors drummer fought with his fellow surviving band mates, Ray Manzarek and Robby Krieger , over the usage of the group's name and music. While Densmore's book details his frustration over his unpleasant courtroom experiences, the 68-year-old musician tells Billboard that he's hoping it inevitably will help bring him and the other Doors members closer together again.
"My relationship with Ray and Robbie has been rather strained, of course," Densmore notes. "But at the end [of the book] I write about how I can't not love them for what we created together…So hopefully [the book] is a bit of an olive branch and we can head towards healing."
Meanwhile, he suggests that since Manzarek and Krieger did not attend many of the court proceedings, perhaps they weren't aware of the hurtful things their attorneys said during the litigation.
"I was there every day and a lot went on," says Densmore, "and [the book] might illuminate them about what folks were saying on their behalf, ridiculous things." He adds that he's sending copies of The Doors: Unhinged to Manzarek and Krieger "and hoping to start a dialogue."

Densmore also reveals that he'd be open to performing with Manzarek and Krieger again, but not as The Doors with a Jim Morrison impersonator.
"It can't be the Doors," the drummer insists. "That's like The Police without Sting , The Stones without Mick …I wouldn't go on tour with them and a 'Jimitator.'"
Rather, Densmore says, he could see playing a Live Aid or Live 8 type of benefit concert "like Pink Floyd came together [for] a few years ago…and we got some great singer like Eddie Vedder or whoever, that would be kind of cool."
Densmore also discusses one of the positive things that came out of his legal struggles with the other Doors -- he got to know and connect with the late Morrison's family, who were on his side of the lawsuit.
"They stepped up to the plate with me, which really pleased me because they were rather estranged from their son," John explains. "And here comes the admiral [Jim's father, Steven Morrison ] and he's going to support his son's legacy, and it was really sweet."
Densmore and Morrison's family eventually won an injunction stopping Manzarek and Krieger from using the Doors moniker with regard to their own side group.
The Doors: Unhinged will be released on April 17 through Amazon.com's CreateSpace and Kindle Direct Publishing platforms.
Copyright 2013 ABC News Radio