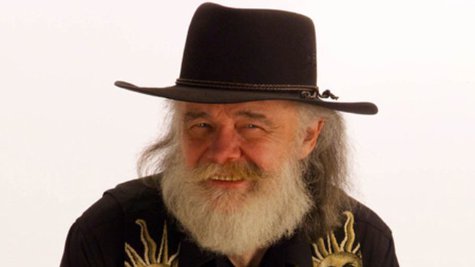 A Kingston, New York, landlord held a garage sale over the weekend offering a variety of items belonging The Band 's Garth Hudson , who had stored his possessions for years in an artist's loft owned by the man. The landlord, Mike Piazza , tells the Times Herald-Record that he decided to sell Hudson's property because he hadn't received any rent payments on the storage space from the 75-year-old Rock and Roll Hall of Famer in about seven years, and claims he is owed between $60,000 and $70,000.
According to Piazza, Hudson first put the items into storage in 2002 after a home he owned in the area went into foreclosure. Piazza says he soon stopped receiving rent from the musician, and only was able to recoup a small portion of the money owed him after contacting representatives for Hudson. Among the items the keyboardist left behind are boxes of sheet music, CDs, vinyl albums and musical instruments, as well as piles of junk mail, fan mail and other unopened envelopes. Piazza tells the Times Herald-Recor d that one of these letters even contained a 1979 royalty check for $26,000 from EMI Records.
Speaking with ABC News Radio, Piazza characterized Garth and his wife and musical partner, Maud , as hoarders, saying, "They saved everything."
The garage sale took place on Saturday and, apparently on Garth and Maud's behest, many of Hudson's friends and fans were on hand to purchase items that they intend to sell back to the couple.
A message from Maud Hudson posted Saturday on Garth's official Facebook page reads, "Thank you to all who went to the sale today!...We were told everything there was sold. PLEASE send an email to: GarthandMaud@gmail.com to allow us to buy back what you have purchased today. Garth Hudson would like his belongings back."
Adds Maud, "We were not seeking funds, but were asking purchasers to allow us to reimburse them for what they bought as we were not on premises ourselves."
Piazza, meanwhile, also informs the Times Herald-Record he also has made arrangements to sell some of Hudson's music-related possessions via an online auction house on April 1. He tells ABC News Radio that among the instruments Hudson left behind were "about eight accordions, a trombone, a saxophone" and some organs.
Copyright 2013 ABC News Radio