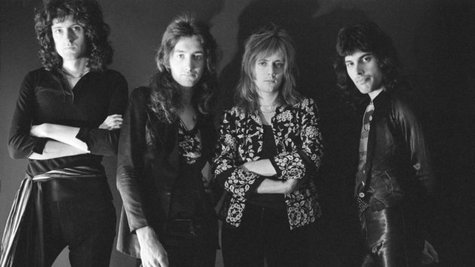 Next month, the U.K.'s PRS for Music organization will honor Queen with a Heritage Award plaque that will be placed on display next month in London. Queen guitarist Brian May and drummer Roger Taylor will be on hand for the March 5 unveiling ceremony at London's Imperial College, where the band played its very first concert on July 18, 1970.
Recalling the show, which was held at the school's Union Hall, May says, "I remember it very distinctly because I'd seen all sorts of people playing in there…People like Spooky Tooth and Steamhammer [and] Jimi Hendrix too. So for us it was a dream come true to actually play on that stage."
Added Taylor, "Imperial College was effectively our positional and spiritual base and so means a lot to Queen. Many good memories, without it…who knows?"
PRS (Performing Rights Society) for Music established the Heritage Award in 2009 to acknowledge historic music venues where famous bands and songwriters have given landmark live performances. Among the artists who have previously been acknowledged with the honor are Elton John , Jethro Tull and Dire Straits .
Copyright 2013 ABC News Radio