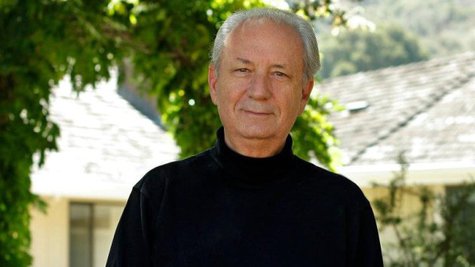 Here he comes! After hitting the road last fall with his fellow surviving Monkees for the first time in 15 years, Michael Nesmith is set to mount his own U.S. tour this spring. The singer guitarist revealed the dates for his upcoming trek in a new post on his official Facebook page .
The outing will kick off March 21 in Nashville and is scheduled through an April 17 concert in Alexandria, Virginia. Along the way, Nesmith will stop in such major cities as Los Angeles, San Francisco, Seattle, Minneapolis, Chicago, Detroit, Boston, Philadelphia and New York.
In his Facebook message, Nesmith explains that the purpose of this tour is "break in the show, see if you like it, earn the promoters' confidence, and see if anybody comes."
He adds that if the trek is well received, he'll schedule additional shows this summer and fall in states he didn't visit during the spring. "If it goes poorly we will stare blankly into the future and post pictures of cute animals and food," quips Nesmith.
Here are all of Nesmith's confirmed tour dates. Venues and ticket details will be announced soon:
3/21 -- Nashville, TN
3/24 -- Los Angeles, CA
3/26 -- Santa Cruz, CA
3/27 -- San Francisco, CA
3/29 -- Portland, OR
3/30 -- Seattle, WA
4/3 -- Boulder, CO
4/5 -- Minneapolis, MN
4/6 -- Chicago, IL
4/7 -- Detroit, MI
4/9 -- Munhall, PA
4/11 -- Northampton, MA
4/12 -- Rahway, NJ
4/13 -- Boston, MA
4/15 -- Philadelphia, PA
4/16 -- New York, NY
4/17 -- Alexandria, VA
Copyright 2013 ABC News Radio