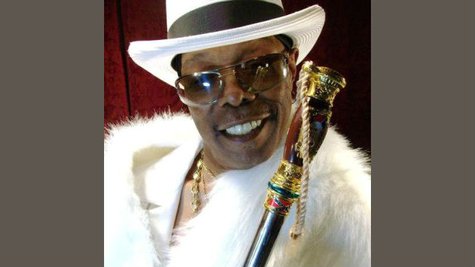 Leroy "Sugarfoot" Bonner , longtime frontman for the veteran funk/soul outfit The Ohio Players , died on Saturday in his hometown of Trotwood, Ohio, according to a message from his family posted on his official Facebook page. He was 69. DaytonDailyNews.com reports that Bonner's death came after a battle with cancer.
The musician contributed lead vocals to many of The Ohio Players' hits, including their two arguably most memorable tunes, "Fire" and "Love Rollercoaster," which topped both the Billboard pop and R&B singles charts in 1974 and '75, respectively.
In the tribute message posted on his Facebook page, Sugarfoot's family praises him as being "humble yet charismatic, soft spoken and of few words," while noting that "the weight of his thoughts, lyrics, and music has influenced countless other artists, songs, and trends."
Bonner's family goes on to say, "He will be missed but not forgotten as his legacy and music lives on." Prior to his passing, Bonner had continued performing with a version of the band called Sugarfoot's Ohio Players , and had taken the stage with the group as recently as this past September.
Copyright 2013 ABC News Radio