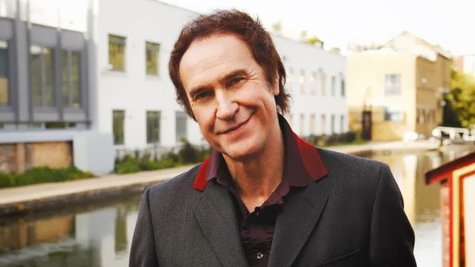 The Kinks haven't performed together since 1996, but the group's leader, Ray Davies , says that if circumstances had been a little different, they might have reunited last year for the closing ceremony of the Summer Olympics in London.
"I would've liked The Kinks to have done it in truth but…we unfortunately weren't around as the band," the singer explained recently to HamHigh.co.uk about the event, at which he performed solo.
The 69-year-old Rock and Roll Hall of Famer also admitted that he still is open to a Kinks reunion, but only under certain conditions.
"If we were still relevant and had new music to perform, I'd be up for it," he said. "The thing is, you've got to keep evolving -- I always have new interests."
Ray revealed that among the things currently have peaked his interest are "Bulgarian folk songs [and] some Swedish music."
Davies has just one upcoming concert performance on his schedule, an appearance at this Friday's edition of the British Summer Time concert series in London's Hyde Park. That show's lineup also features Elton John and Elvis Costello .
Copyright 2013 ABC News Radio