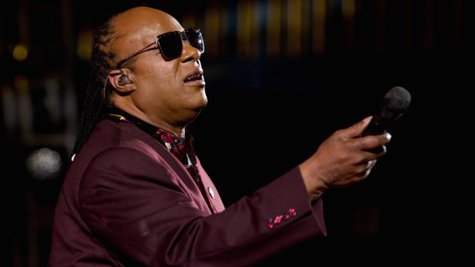 Stevie Wonder has joined the list of celebrities voicing their opposition to the recent acquittal of George Zimmerman , the neighborhood watch member who shot and killed unarmed teen Trayvon Martin during a confrontation in February 2012 in Sanford, Florida.
According to The Hollywood Reporter , the Motown legend announced at a concert in Quebec City, Canada, on Sunday that he will not perform in Florida until the state eliminates its "Stand Your Ground" law, legislation that some believe was a factor in Zimmerman avoiding a guilty verdict.
"I decided today that until the Stand Your Ground law is abolished in Florida, I will never perform there again," Wonder said from the stage. "As a matter of fact, wherever I find that law exists, I will not perform in that state or in that part of the world."
Leading into his emotional announcement, Stevie declared, "The truth is that -- for those of you who've lost in the battle for justice, wherever that fits in any part of the world -- we can't bring them back. What we can do is we can let our voices be heard. And we can vote in our various countries throughout the world for change and equality for everybody."
He added about his boycott decision, "You can't just talk about it, you gotta be about it."
Wonder also maintained that in taking a stand, people "can make change for the coming together of the spirit of unity -- not in destruction, but in the perpetuation of life."
Copyright 2013 ABC News Radio