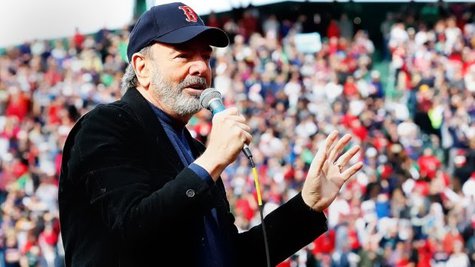 Neil Diamond performed "Sweet Caroline" in the middle of the eighth inning of Major League Baseball's All-Star Game Tuesday night at Citi Field in New York City. Diamond belted out the tune while he stood on the infield grass and many of the 45 thousand fans in the stands sang along with him.
The Boston Red Sox always play "Sweet Caroline" as a sing-along during the eighth inning of their home games. In the wake of the Boston Marathon bombings, baseball stadiums around the country have played the tune to show their solidarity with Boston.
The increased visibility for "Sweet Caroline" has led to increased sales, and Diamond announced in April that he would donate the royalties from the song to The One Fund, a foundation that was established to help those affected by the Marathon bombings, as well as their families.
Copyright 2013 ABC News Radio