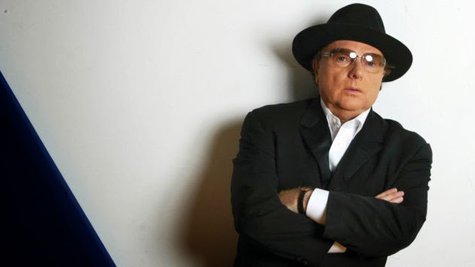 Many Van Morrison fans probably were excited about the announcement Wednesday that Warner Bros. Records is planning to release deluxe reissues of the legendary singer/songwriter's classic 1970 album Moondance on September 30. However, Morrison himself is apparently pretty ticked off about it.
In a message posted on his official website, the 67-year-old Rock and Roll Hall of Famer points out that Warner Brothers stated that he "was reissuing Moondance ," which he says "is factually incorrect" because "I did not endorse this, it is unauthorized and it has happened behind my back."
He explains that after the album was initially released, his management company "gave this music away…and now I feel as though it's being stolen from me again."
As reported on Wednesday, Moondance will be reissued in a number of different formats, including a five-disc deluxe edition that includes 50 previously unissued tracks. The original Moondance album has sold more than 3 million copies in the U.S. alone.
Copyright 2013 ABC News Radio