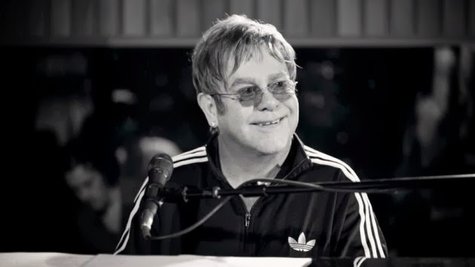 Elton John is the very definition of a British icon, so it's no surprise that he'll be the first-ever artist to receive an award with that name this September.
The pop-rock legend will be honored with the inaugural Brits Icon award, by the folks who bring you the Brit Awards, the U.K. version of the Grammys. The award has been created to recognize artists whose writing, recording and performances have made "a lasting impact" on British culture.
The honor will be given out not at the actual Brit Awards, but at a stand-alone event on September 2 in London that will be filmed for broadcast on British TV. During the evening, Elton will perform hits and new material live, and also sit for a candid interview. Guest appearances from other artists will round out the event.
In a statement, John says he's "really looking forward to participating in what promises to be a very special occasion," adding that the award is "a tremendous honor and a real thrill."
Part of the proceeds from ticket sales to the event will go to the Royal Academy of Music, where Elton trained as a young man.
Copyright 2013 ABC News Radio