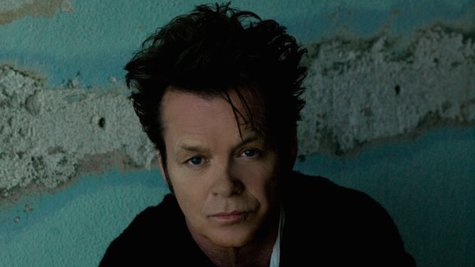 John Mellencamp fans will be able to enjoy examples of one of the singer/songwriter's other artistic passions, painting, at an upcoming exhibition of his work that will go on display this fall. The exhibit, dubbed "The Paintings of John Mellencamp," will open on November 3 at the Butler Institute of American Art in Youngstown, Ohio.
The exhibition will be the 61-year-old heartland rocker's first to be held at a museum devoted exclusively to art. It will feature about 40 pieces, including some that have never previously been shown in public.
Mellencamp explains in a statement that his painting mainly has been inspired by German Expressionism, "which has stayed and remains the basic foundation for what I do." He adds that the work of artists such as Max Beckmann and Otto Dix are "the foundation of my influence, same as folk music is the foundation of my songs."
Adds Dr. Louis Zona , the Butler Institute's director and curator of the exhibit, "Mellencamp's very personal works…display a unique understanding of art history, theory and composition. They are crafted with both skill and spontaneity by a great talent who is truly 'twice blessed' with the creative gene."
The upcoming exhibit, which will run through January 12, 2014, follows Mellencamp's first museum exhibition -- held at the Tennessee State Museum in Nashville in spring of 2012. The Butler Institute of American Art is open from Tuesday through Sunday. Its hours are 11 a.m. to 4 p.m. Tuesdays through Saturdays and noon to 4 p.m. on Sundays.
Copyright 2013 ABC News Radio