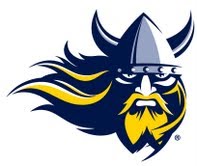 New Orleans (KWSN)- Six members of Augustana's men's and women's track and field teams earned U.S. Track and Field and Cross Country Coaches Association All-Academic honors and the women's squad was recognized with All-Academic team honors for the third time in the past four years. Leading the women's team, Colleen Everson, Katie Guse, and Kayla Mescher each earned individual All-Academic honors.
Adam Braun, Henrik Holmberg, and TJ Gleason collected the accolades on the men's side. To qualify for the USTFCCCA All-Academic individual honors, an athlete must qualify for NCAA postseason competition while maintaining a grade point average of at least 3.25.
For a team award, the whole competition squad must own a GPA of 3.0 or greater. Everson, a junior from Slayton, Minn., holds a cumulative 3.69 as an elementary education major and qualified for the women's distance medley relay at the NCAA Indoor Championships. Hailing from Waseca, Minn., Guse led the Vikings with a 3.86 GPA while studying communications and posted the 16th-best high jump mark to qualify for the NCA Indoor Championships. Mescher, a sophomore from Brighton, Colo., owns a 3.44 grade point average as a nursing major and qualified for the NCAA Championships in four events. Mescher was part of the Vikings eighth-place DMR squad and owned the 16th-fastest 400-meter dash time.
Also during the indoor season, Mescher qualified for the 800-meter run. Winning the NSIC outdoor championship in the 400-meter hurdles, Mescher provisionally qualified for the NCAA Outdoor Championships. The women's team accumulated a 3.19 grade point average to join 91 other Division II squads on the USTFCCCA list. The Northern Sun Intercollegiate Conference had 10 women's teams earn All-Academic team honors. Braun, a native of Shoreview, Minn., leads the men's honorees with a 3.47 GPA in business communications. Braun provisionally qualified for the NCAA Championships in the 3,000-meter steeplechase with the 29th-best time. Gleason logged two provisionally qualifying marks during the indoor season, including taking home the men's 5,000-meter championship at the NSIC Indoor Championships. The Sioux Falls, S.D. native has maintained a 3.33 GPA studying exercise science.
The sophomore provisionally qualified for the 3,000-and 5,000-meter runs during the indoor season. Holmberg, a junior from Vik, Norway, qualified for four events during the two track and field seasons while holding onto a 3.25 grade point average. Holmberg earned All-America honors in the heptathlon during the indoor season and decathlon in the outdoor season. Holmberg also provisionally qualified for the NCAA Outdoor Championships in the high jump and long jump.
Courtesy of Augustana College