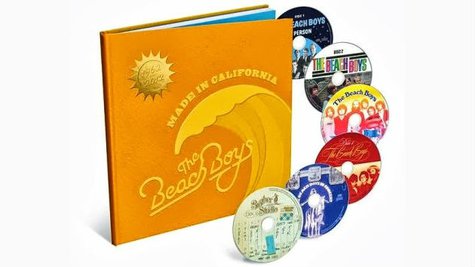 Do you have what it takes to play guitar on a Beach Boys song or create an official music video for one of the band's tunes?
In conjunction with the upcoming career-spanning box set, Made in California , the Rock and Roll Hall of Fame group will judge a guitar-solo contest and a music-video contest . Guitarists can record and submit their solos for "Goin' to the Beach," a previously unreleased Mike Love composition. The winner's lead part will then be mixed into a new master version of the song, which will make its debut on The Beach Boys' Facebook page.
The song that's being used in the music-video competition is the previously unavailable "California Feelin,'" which Brian Wilson had a hand in writing.
More information about both contests can be found by visiting www.Tongal.com and entering Beach Boys in the search field.
The Made in California box set will be released August 27.
Copyright 2013 ABC News Radio