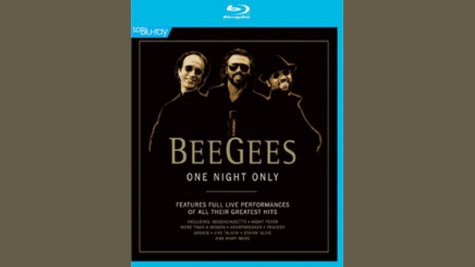 The Bee Gees only performed a single concert in 1997, but it was recorded for posterity and released shortly thereafter on CD, then as a DVD, under the title One Night Only .
That career-spanning night of music at the MGM Grand in Las Vegas is now available on Blu-ray from Eagle Rock Entertainment .
Fully restored with remastered sound, the One Night Only Blu-ray includes more than 30 songs, among them the signature disco-era Bee Gees hits "Stayin' Alive," "Night Fever" and "You Should Be Dancing." The group's 1960s output also is well represented, as well as songs they wrote that were made famous by other artists, such as "Grease," a No. 1 single for Frankie Valli , and "Islands in the Stream," a hit duet for Kenny Rogers and Dolly Parton .
Copyright 2013 ABC News Radio