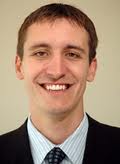 Sioux Falls, SD (KWSN)- It's a waiting game for the Sioux Falls Skyforce fans. With the move to the Sanford Pentagon on the horizon, the fans now turn their attention to the biggest question left, which is will there be a hybrid affiliation for the Sioux Falls franchise?
The hybrid affiliation has been successful for many teams for many teams in the league. Last season the Skyforce had a partnership with Miami, Orlando, Philadelphia and Minnesota.
It's a topic that has been bantered about over the past few years and Mike Heineman joined Sports Talk w/ Craig and Chris Wednesday and talked about how close that is to happening and other topics including moving into the new Sanford Pentagon.