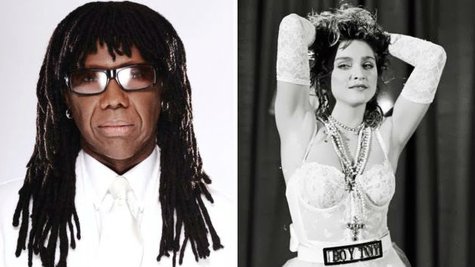 Madonna did not mix business with pleasure while making her iconic 1984 album Like a Virgin -- much to her chagrin, apparently.
Legendary producer and Chic founder Nile Rodgers , who collaborated with Madonna on Like a Virgin , claims he turned down the opportunity to sleep with her. Britain's The Sun quotes Rodgers as saying, "I was standing at an elevator when she goes, 'Why don't you want to f*** me?'"
Rodgers continues, "I was like, 'What did you just say to me?' She was wondering why I had not propositioned her. She couldn't understand that. It was like, 'Everybody wants me.'"
Rodgers claims that he spurned Madonna's advances because he once slept with a "really beautiful artist" with whom he was working and later regretted it.
Aside from Like a Virgin , Rodgers has produced a wide variety of music, from David Bowie 's Let's Dance album to hits like Sister Sledge 's "We Are Family" and Diana Ross ' "I'm Coming Out." He plays guitar on the current Daft Punk hit "Get Lucky."
Copyright 2013 ABC News Radio