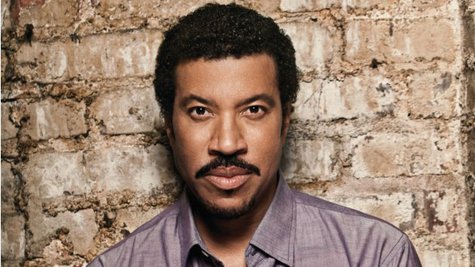 Lionel Richie thrilled fans last week when he announced that he'd be doing his first U.S. tour in more than a decade. Appearing on ABC's The View on Monday, the legendary entertainer talked about why it's taken him so long to tour America, and what he's looking forward to most about the tour.
"We got stuck in Europe. We were stuck in Asia," Lionel told The View's Barbara Walters , explaining that there was so much demand in those parts of the world that he just had to keep touring there. "The fans just kept going, 'Can you give us a little bit more. And then finally, I said to them...what's that movie...I'm Coming to America ? I decided that the time is now."
And while Lionel enjoys bringing his seemingly endless catalog of hits to his fans live, he says he enjoys seeing them enjoy the music more than he enjoys actually singing it. "I walk out on stage and the crowd knows the words better than I do," he laughs. "So, it's me watching them. In other words, the best show is in the audience."
When Walters reminded Lionel that he's said that he often forgets the lyrics to his hits but the fans don't, he agreed, laughing, "Every night they don't, and every night I do! So what happens with that is, there's always that lady on the front row that goes, ' That's not how that song goes!' And I go, 'Then you sing it!' You know? ' You sing it!'"
Of course, Lionel would be happy if the fans would stick to simply singing along, and forget about any other onstage extracurricular activities. He told The View co-hosts about one concert where a woman finally fought her way onto the stage, and was so excited when she got there, she took off her clothes. Another time, he says, he was on stage, and he kept on being hit by ladies' panties thrown at him from the audience. "Finally I look down to see what it is," he laughed, "and there's one lady -- she's opening packages [of underwear], throwing [them at me!]"
Lionel's tour kicks off this September in Hollywood, Florida.
Copyright 2013 ABC News Radio