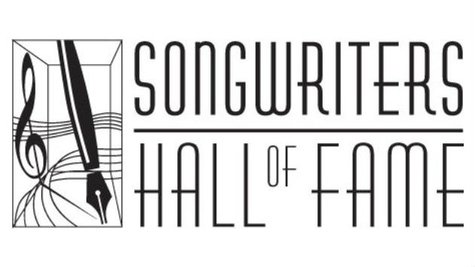 Most legendary musicians will tell you that everything starts with a song, and that's what was celebrated Thursday night in New York City at the annual Songwriters Hall of Fame Gala. Among this year's inductees were Aerosmith 's Steven Tyler and Joe Perry , and Tyler revealed to reporters the secret to knowing that you've written a great tune.
"At night when you're going to the bathroom, you can't get it out of your mind," explained Tyler. "All night, when you're going to get up to go to the bathroom, and you're singing the chorus, you go, 'OK, we got a winner here!'"
In all seriousness, though, Tyler said that he was thrilled that he and Perry were being recognized for their songwriting efforts. "It's the most prestigious award I've been offered in my life," he told reporters. "The Rock and Roll Hall of Fame is a band thing, but this is where Joe and I would spend months and months crafting our art and weaving it into a song and the lyrics and the melody."
"They all start with a thumbnail sketch, a little nothing," he continued, using the band's hit "Janie's Got a Gun" as an example. "Why the hell does Janie have a gun?" he says he asks himself. "Why would she have a gun? Who's Janie? And on and on and on. So it's crazy, beautiful, I love the process. It's kind of like Sherlock Holmes."
Also being inducted were Lou Gramm and Mick Jones of Foreigner, who gave us hits like "I Want to Know What Love Is," "Waiting for a Girl Like You," "Feels Like the First Time," "Urgent" and countless others. "I'm so happy and so proud, in a way, of what I did with Lou Gramm, and it's the most important thing in my life," he told reporters, noting that it was "incredible" to have had a singer like Gramm bring their songs to life. The two performed together Thursday night for the first time in years, and while they don't have any plans to do so again at the moment, Jones said he was "not ruling anything out."
This year's inductees also included frequent Eagles collaborator JD Souther and pop-rock hitmaker Holly Knight , whowrote classics like Pat Benatar 's "Love Is a Battlefield," Tina Turner 's "Simply the Best" and "Better Be Good to Me," Aerosmith's "Rag Doll," Rod Stewart 's "Love Touch," Heart 's "Never" and many more.
Other honorees included Elton John and Bernie Taupin, who received the Hall of Fame's most prestigious honor -- the Johnny Mercer Award -- and Motown founder Berry Gordy , who received the Pioneer Award. The song "A Change Is Gonna Come" from the late Sam Cooke , was given the "Towering Song Honor."
Stars who walked the red carpet included Smokey Robinson , Natalie Cole , Peter Asher, Paul Williams and Jimmy Webb . Sting and Billy Joel were also present, but they skipped the red carpet.
Copyright 2013 ABC News Radio